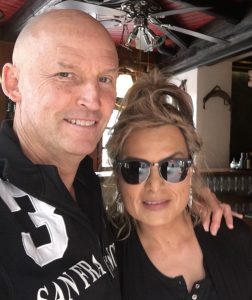 My name is Jens (Yence) Larsen and I have owned Perfect Pets since July 15, 1993. I graduated from Colorado State University in 1985 with a degree in Wildlife Biology and a minor in Fisheries and German.
My store has been a member of the Better Business Bureau since 2003. We recently received a gold star award and have an A+ rating with them. We do our best to sell only happy and healthy puppies. Every puppy is vet checked prior to us receiving them and kept current on their shots and dewormings while in our care. We feed and recommend NutriSource premium dog foods (a costly premium dog food and a leader with many dog breeders). When a puppy is purchased from our store the customer is offered a free vet exam at one of the four vet clinics that we recommend. If the puppy has any health concerns at the initial exam, we will pay veterinarian costs to get the puppy well, including internal parasites. All puppies also come with a six month guarantee against distemper and hepatitis as well as one year congenital and hereditary guarantee.
The customer is also given the owner's (my) personal cell number in case any questions or problems may arise. I understand that not all people like the concepts of pet stores, but my staff and I work very hard to keep things clean and healthy for all the pets.
We welcome your polite input and concerns: (303) 972-0191.